Day 2
We arrived at the Kennedy Space Centre at roughly 9 am collected tickets and embarked on a scientific adventure to explore KSC. Our first stop was the Rocket Garden, where we saw historical rockets of past times, such as the Redstone Rocket and the Saturn IB. As we made our way through the KSC, we came across the historic Atlantis space shuttle and tested our aeronautical skills on the simulators and felt what it's like to control a space shuttle. Then we had a thought-provoking lunch with astronaut Susan Kilrain, where she talked about her time as a shuttle pilot, and the food in space. To finish off our action-packed day at KSC we went on the famous KSC bus tour, where we saw the historic vehicle assembly building (VAB) and gasped at the enormous Saturn V rocket. We really enjoyed our day at the Kennedy Space Centre, and we all learned a lot about space travel.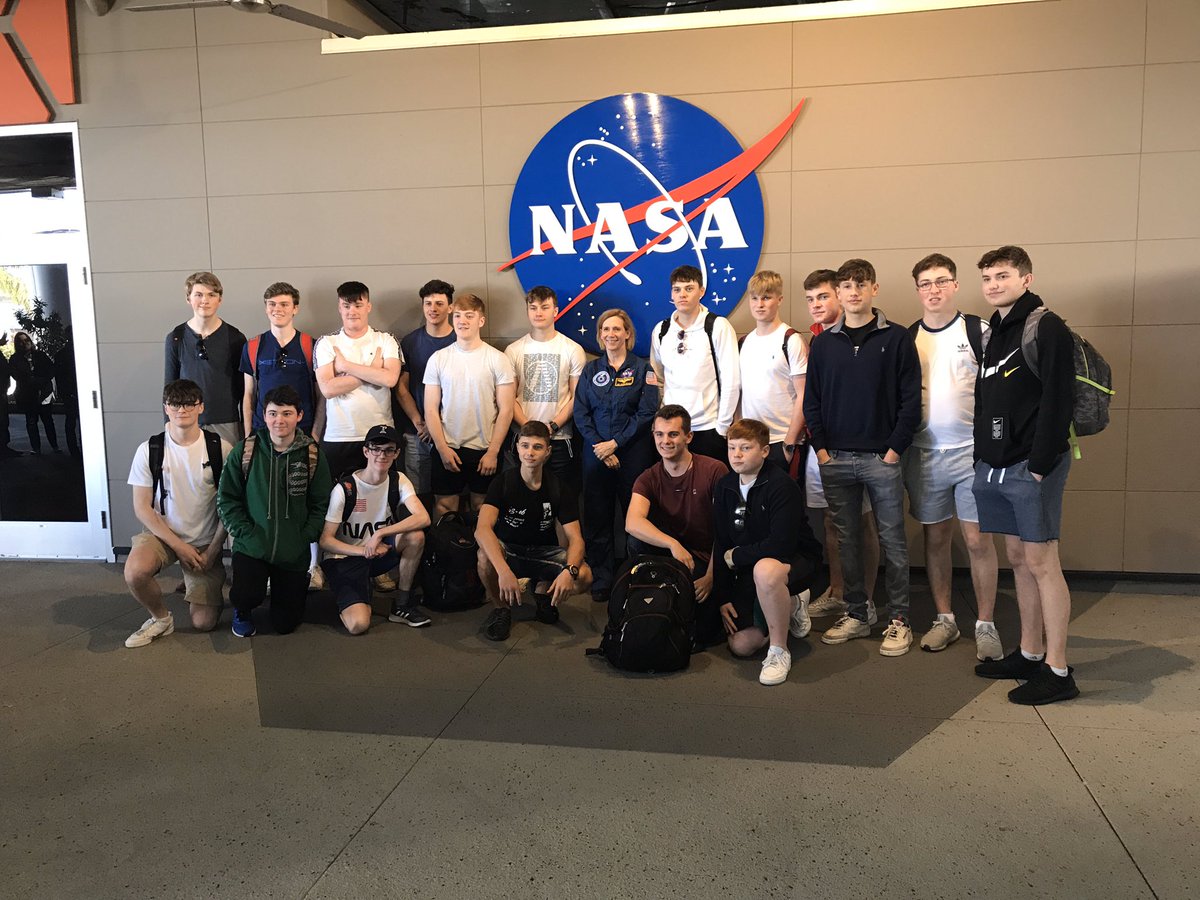 Day 3
It was an early rise for some who made it to the gym at 6 in the morning - either we were a bit crazy, or we were just up and ready to tackle the day ahead!
Following this crazy outing by some, we sat as a group for our traditional American breakfast with the classic American bacon being a hit for many. Afterwards, we caught the bus to central Orlando which took us through the suburbs and gave us an exciting insight into how life is behind the façade of the amusement parks and tourism that has given Orlando its reputation.
Upon arriving in downtown Orlando, we headed to Lake Eola, where we were able to explore the farmers market freely, which we all took in our stride. Some highlights included being able to buy the homemade paella and the fresh coconuts for only a few dollars (a relief to our funds due to the extortionate prices food had been at Universal Studios on our first day).
After lunch, we continued walking around the lake and slightly into town until we reached the Orange County Regional History Centre. We were taken around by our guide Rick who very enthusiastically gave us an insight into Floridian History dating back to the 1200s. Interestingly we learnt how the name 'Orange' County derived from the citrus culture introduced by the Spanish in 1565. The museum itself was a working courthouse and jail in its time. During this tour, we were lucky enough to take part in a mock court case, and we discovered that Ted Bundy had sat in that same room on trial (he scribed his name into the table).
This was an excellent experience for all which ultimately saw Mr Newham as Judge with the jury ruling Dr Cartwright not guilty. The tour was topped off with a lecture by James C Clarke of the University of Florida who gave us a very insightful perspective of the relationship between the presidents and Florida throughout History.
After a very enjoyable and informative day, it was topped off with a lovely meal at TGI Fridays which everyone thoroughly enjoyed. This made sure we would sleep well in preparation for the next day's trip to Boggy creek.
Keep up to date by following @MerchiAcaTour on twitter!